We have a specialist team of roofers that concentrate on commercial roof installations & replacements.
Roofs tend to be larger and do not require a high degree of ascetics. That said, wind loading, coastal proximity and structure are all important considerations.
Be assured we will recommend the best solution to ensure your commercial property is protected for many years to come.
We arrange all safety access, scaffolding and building wrap if needed.

Ultatherm Xtreme is an insulated membrane providing thermal, acoustic and structural performance.  Made up of five layers of components with the final base being aluminium. RL Base Deck is the only steel base deck that is tested in New Zealand for wind uplift, point load and fastener pull-out resistance.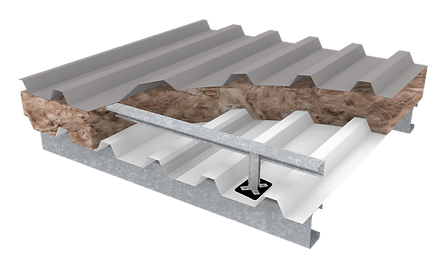 FiberTherm MSR
Insulated metal roof assembly utilising RL Fibertherm System insulation to provide an economical insulated roof solution. RL Fibertherm will ensure thermal, hygrothermal and acoustic performance is provided with a system that is simple and efficient to install providing long-term durability.
Multi use Colorsteel can be used for roofing, cladding, sheds and fences. A range of environmental factors unique to your location play and important part in determining the best Colorsteel solution for your project. Endura, Maxx and Altimate provide protection from coastal weather to sever alpine environments.
Suitable for very sever marine environments, acidic exposure and geothermal areas. Baked top coats can be acrylic or polyester giving an extremely durable paint system that resists UV Damage. AlumiGard™, MagnaFlow™ and ZinaCore give options for Aluminium and zinc coated steel with anti-corrosive protection.